What a busy weekend! We had out engagement pictures taken on Friday. I can't wait to see how they turn out. We went out with our friends Friday night for a Dueling Piano Show at Back Porch. Saturday was the Palmetto Blogger Meet-up (Pics and details Wednesday) and yesterday was a nice rainy Sunday indoors with my sweetie.
This week I'm spending all my extra time making jewelry for this weekend's Wired Essentials show. Gotta make that money to get some extras for my wedding :)
I don't have much more to add today so I thought I'd link-up with My So-Called Chaos for Musical Monday.
Carolina
by Matt Wertz
Tennessee, January
Everything, ordinary
You're unlike anything I've seen
Is this how I really feel?
Or just another heart to steal
To fuel the song that's underneath
[Chorus:]
Carolina, you will have to forgive me
Carolina, this is just my tendency
Forgive me
I pass another day wasting
Thoughts on what's ahead asking
What if and why not and who's to say?
When all I really know of you
Is you're just as lonely too
'Cause desperate hearts are hearts that need someone
[Chorus]
[Bridge:]
I'm careless sometimes
I'm sure that you'll find
But that's now how
I want to live my life
I wanna to be sure
But don't know how to
How hard I try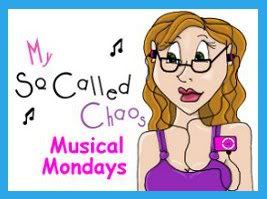 What have you all been up to?