ITS OK
...that I only have two days of work between me and vacation, and I couldn't be happier about it!
...that I just found out there is an ULTA opening in our mall and I'm so excited!
...to take yourself out every now and then. Sometimes it's nice to read a book and sip on some tea while waiting on the lunch you'll eat without simultaneously carrying on a conversation. I'm not knocking lunch dates, I love them.Sometimes the quiet is nice though.
...that even though I mainly sell jewelry, sometimes I start making awesome things like coffee sleeves and magnets, and I sell those too.


...to forget things. as long as you remember them eventually. I'm bad about keeping my "to-do" list in my head. I can't count the number of things I forgot that I remembered this week. That sounds confusing but you read it right. So I bought a new notebook to keep in my purse.
...that I hadn't posted any reviews since May until yesterday. Did you know I had a book review blog? Check it out.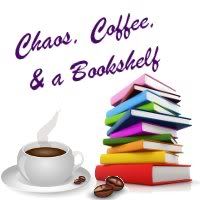 ...to decide that Pay Day Specials are going to be pretty awesome. Wanna know a secret? Tomorrow's deal will be for these.


I hope everyone is having a great week!
What's OK with you today?