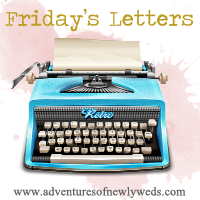 Dear J, Sorry I've been a basket case this week. Thanks for being so understanding of all my craziness and loving me in spite of it!
Dear Rae Rae
, I'm so excited that you're going to be here this weekend! I'm ready for a good girl's night! Can I paint your nails? :)
Dear Allergies, You're such a bitch. You've made me feel worse this week than I've felt in a long time. Please go away.
Dear Vacation, Please surprise me and be wonderful.
I didn't do much with my nails this week. Being sick takes out the motivation. I used my Julep Maven Colors again this week and I painted a little dragonfly on my thumb.
Please forgive the messy nail bed, I hadn't cleaned them up yet when I snapped this.
I'm finally feeling a little bit better today *knocks on desk*. Hopefully this is the end of all this mess I've been having this week.