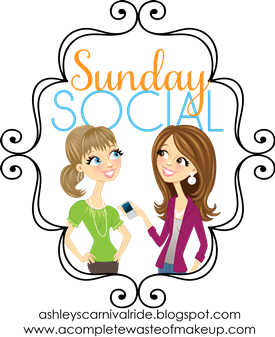 Its Sunday Social with Neely and Ashley! Head over to grab the questions and link-up!
Favorite movie of all time?
I really love Hope Floats with Sandra Bullock and Harry Connick Jr.
Favorite movie quote?
"Nothing a bottle of Jack and a straight razor can't fix."
Debra Messing in The Wedding Date
(Granted it's all in the context)
Best movie to watch for a girls night in?
Bridesmaids. Hilarious stuff!
Best breakup movie?
My Best Friend's Wedding. Love Julia Roberts.
Favorite celeb eye candy?
Shemar Moore.
Which movie stars closet would you want to raid?
Jennifer Aniston. She always looks amazing and comfortable at the same time!