You've heard of a Tacky Sweater Party?
Well this is a Tacky Ornament Party!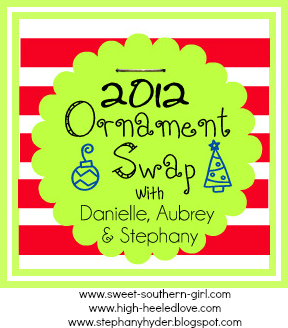 Thought you missed them all? Nope!
Stephany, Aubrey and I are teaming up for an Ornament Swap, but this one is a little different. You will make a "Tacky Sweater" Ornament for your Partner as well as buying them a thoughtful one. It's a swap so feel free to load your partner up with goodies!
My wheels are already turning with thoughts of my Tacky Ornament. Have you ever been to a Tacky Sweater Party? I haven't ever had the opportunity, but my friends have. This is by far the best picture I've seen!
Source:
myuglychristmassweater.com
via
What Women
on
Pinterest
Swap Details:
$15 Spending Limit (not including shipping)
You must get tracking (delivery confirmation) for your package. E-mail the host and your partner with the tracking number.
Sign-ups: November 12th-20th
Partners Announced/E-mail Sent: November 21st
December 3rd: Packages Mailed
December 14th: Link-up!!
SIGN-UPS ARE CLOSED