One of the best things about blogging is the community that you find.
Since starting this blog in February I have met so many great people. I continue to find bloggers in my area to network with and support.
I'd met a few people before creating the Palmetto Bloggers group, but since then I've met so many great bloggers!
I've gotten my hair cut by
Kari
.
I bought some Scentsy from
Leslie
.
I finally convinced
Jennifer
to start blogging.
Aubrey
came to my Jewelry Show.
This doesn't include all of the awesome people I met in
September
at the meet-up!
If you haven't found any bloggers near you I encourage you to look for some. You meet some really great people.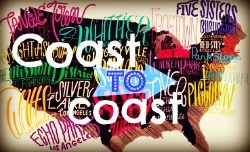 You can use Whispering Sweet Nothings'
Coast to Coast
map, or the
Blogger Map
at Latte Love to find other bloggers in your area. Of course if you're in South Carolina we would love to have you as a part of
Palmetto Bloggers
!
Do you have any great stories about the people you've met blogging?