I am an avid reader, and I love the stories that draw their inspiration from Fairy Tales.
Shiloh Walker's Grimm Series is the best!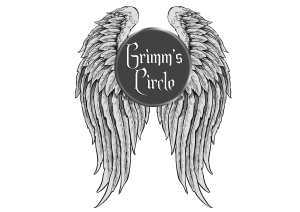 via shilohwalker.com
Basic premise? The Grimms are a select group of essentially immortal guardian angel types who fight demons and protect innocents. As you can imagine normal people who become immortal have quite a lot to explain, and so their stories have become the legends that society now know as 'Fairy Tales'.
Ms. Walker releases these novella length stories as ebooks first but they come out in collections periodically. The First Book of Grimm is on the this week's giveaway prizes!
Candy Houses
No Prince Charming
Crazed Hearts
Tarnished Knight
Locked in Silence
Grimm Tidings
and soon... Blind Destiny
I really love the twist on the traditional Fairy Tale, and these novellas are seriously spicy!
When I first started this post, I thought I'd read a lot of Fairy Tale Novels, but it turns out I want to read a lot Fairy Tale Novels. On my TBR List are...
What are your favorite Fairy Tale books? Any good ones out there not on my list?
Link-up if you want to share!