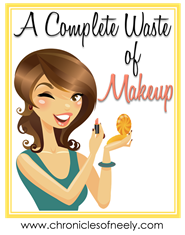 Hi, I'm Danielle! I'm linking up with
Neely
today to introduce myself and try and find some new blogs!
A lot of my friends know me as D. I am not new to the blogging world but this is a new site for me! I started blogging about two years ago as an outlet for my writing and a place to go a talk about all of my single girl escapades.
The past year has been full of changes for me and so I felt like it was time for a fresh face and a new start in the blogosphere! I still enjoy writing. Mondays with Missie is a carry over feature and I promised a friend that I would pick it back up with this new site.
I love getting to know new people and I love to talk about anything and everything! I'm doing this new interview/conversational post feature each week called Talk To Me Tuesday. I basically have conversations with cool people and post them up here for everyone to chime in. I'm always looking for new people so if you're interested check out the
Talk to Me
page.
I'm not a single girl anymore, and hope not to ever be again, but I still love red wine and time with my girlfriends as much as I ever have.
I drink a lot of coffee.... a lot.
I love red wine, sometimes a little too much.
Diet Coke is a must have in my fridge, and at times it may be the only thing in there. (I'm trying to get better about cooking!)
Like a lot of people I struggle with my weight. I'm currently participating in
Flab to Fab
with
Stephanie
and
Jayme
.
I generally dedicate at least two nights a week to girls night (its a life line).
I'm always busy. Always.
I design jewelry, too. I've become quite good at it and I get a thrill from designing new pieces. Because I work for a non-profit agency a side job is a good thing, so I'm trying to do that on my own terms with
D's Designs.
I also have quite the sensual streak! I enjoy reading erotica and reviewing for adult toy companies. I currently review for Cleis Press and Babeland.com. I'm also a Blogger Ambassador with Edenfantasys, an online sex positive community.
And because I don't have enough to do with all of that *sarcasm* I also have a book review blog,
Chaos, Coffee & a Bookshelf
, where I post the bulk of my book reviews. Poor thing has been neglected the past few weeks.
Thanks to Neely for hosting this link-up! I hope to find lots of new friends!